The Last Of Us Minecraft Mod, as its name, is based on the famous game "The Last Of Us" By Naughty Dog. Due to the fact that it is made only in less than two days, it may not be completely perfect, but in the future it will have most of the impliments the original game had and a few more things.
Features of the mod currently:
Armour:
Riot Gear Full Armour set 

 
Mobs: 
Infected (Stage One)
Infected Soldier (Stage One)
Stalker (Stage Two)
Clicker Male (Stage Three)
Clicker Female (Stage Three)
Armed Soldier (Armed with Rifle)
Soldier (Armed with Machete)
All infected will attack Players, Villagers, and Soldiers
Blocks:

Barricade Wall
Barricade Wall Painted
Cordycep Block
Cordycep Plant
Barbed Wire
Reinforced Barbed Wire
Sand Bag Block
Sand Bag Wall
Concrete Block
Reinforced Concrete Wall Block
Hesco Block (Used in the military)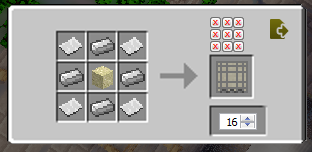 Hesco Barricades (Medium and Large)
Wood Barbed Fence
Explosives:
C4 (Instant Explosion)
Landmine (Tripped by mobs, similar to half block)
Weapons (And recipes):

Shiv
Much like the game it can only be used once, however usually one hit kill and when crafted it produces 3 (See Below)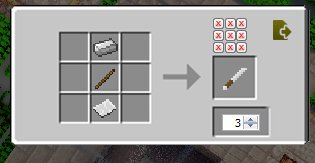 Machete 
Deals a lot of damage, usually two hit kill on infected mobs.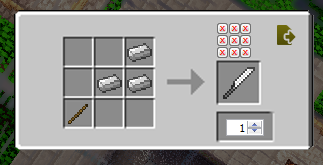 Fire Axe 
Deals just less damage than a machete crafted like normal axe.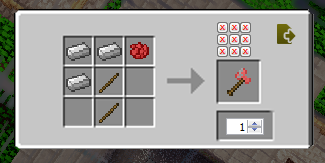 Assault Rifle 
Shoots projectiles, deals high damage, 1 knock back and uses bullets (see below)
How to craft Bullets: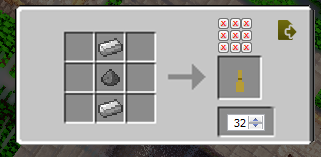 How to craft Assault Rifle: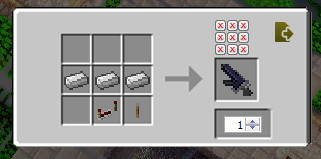 Download The Last Of Us Minecraft Mod 1.7.10
For 1.7.10
http://dl.mod-minecraft.net/download.php?file=dab618f5f83e0ee206639bb735a06d00
Author: Nuttcase_Chris