Lemon Land Mod 1.6.4
Do you love lemons? If so, this is the mod for you. We have lemons, a lemon sword, lemon tools, a lemon biome and more!
Features:
The Lemon Biome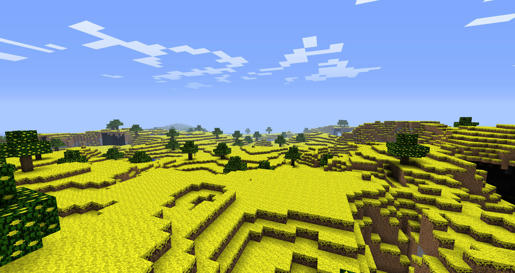 The lemon biome spawns lemon trees, lemonators and lemon cows.
The Lemon Tree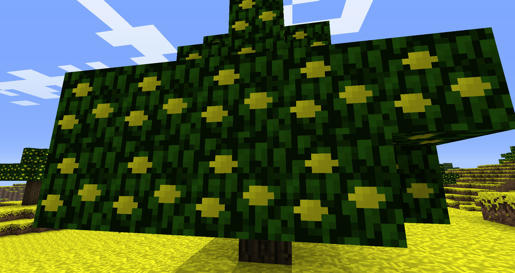 The lemon tree drops lemons which can be eaten and fills 1.5 hunger bars each.
Lemon Sword and Tools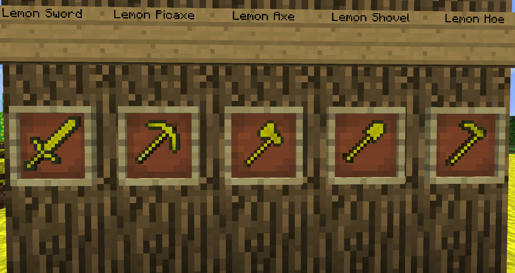 Swords and tools that are made of lemon stone.
Lemon Stone Ore
http://www.mediafire?b1wkxolvxkmnc5y
The lemon stone ore drops lemon stone.
Lemon Stone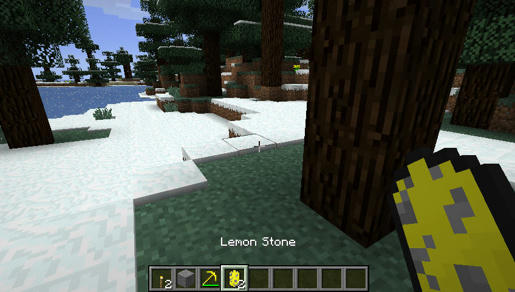 Lemon stone can be used to make lemon swords and tools.
Lemonade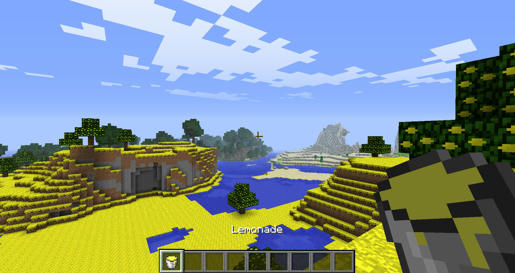 You can get lemonade from lemon cows.
WIP Lemonator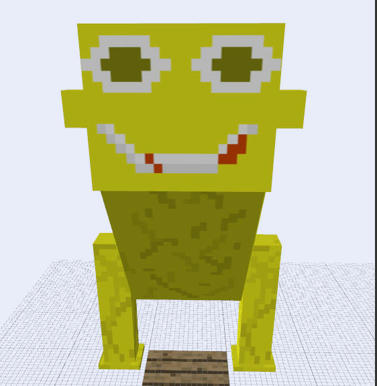 The lemonators spawn in packs and roam the lands of the lemon biome. They have 12 hearts and deal 2.5 hearts of damage.
Recipes:
Lemon Sword


Lemon Pickaxe


Lemon Axe


Lemon Shovel


Lemon Hoe


Explosive Lemon


Lemon Bow


Explosive Lemon Arrow


Video:
Installation Lemon Land Mod
Download and install Forge.
Download Lemon Land.
Move "Lemon Land v1.0.1.zip" to your mods folder inside your .minecraft folder.
Enjoy the mod!
(Optional). Go to the config file located in your .minecraft folder and change the explosion size of the lemon arrow.
Download Lemon Land Mod
For 1.7.10
http://dl.mod-minecraft.net/download.php?file=844c775a32a41c74c713d11cd5176f60
For 1.7.2
http://dl.mod-minecraft.net/download.php?file=0f469224c80de792c295d84bd1e880ca
For 1.6.4
http://dl.mod-minecraft.net/download.php?file=3dba99b5414aa94164e42dae34c8d401
For 1.6.2
http://dl.mod-minecraft.net/download.php?file=1fa58cfeab6cdc6d27701775c3c422e1
For 1.5.2
http://dl.mod-minecraft.net/download.php?file=ebbd954b7602f04d343e9795b472d1d6
Credits: TwistedCarny